With MySkillChart, businesses can configure their own rating criteria. Admins can determine how many stars as possible for each skill and define what the different number of stars represent. Ratings can be unique to each skill or added in bulk to a group of skills.
In this article
Adding Individual Ratings
Select Skill Chart from the left side menu.
Choose the Program.
Click on Skills next to the level.
Select the event from the dropdown menu.
Click the Clipboard across from the skill.
Complete the required fields.
Choose Save.
Screenshot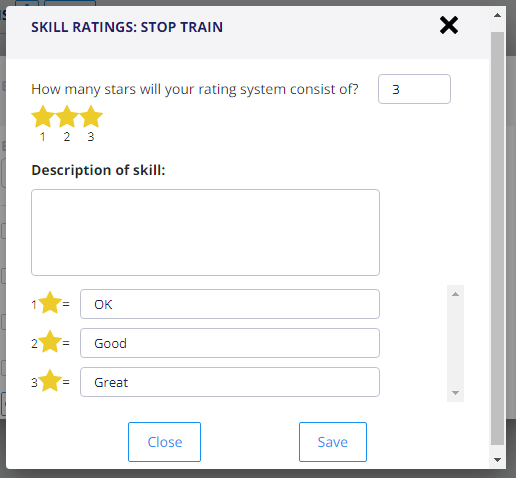 Adding ratings in bulk
Select Skills.
Check the box at the top to add the same ratings to all the skills.
Choose the clipboard at the bottom.
Add in the number of stars, description and ratings for all skills.
Click Save.
Screenshot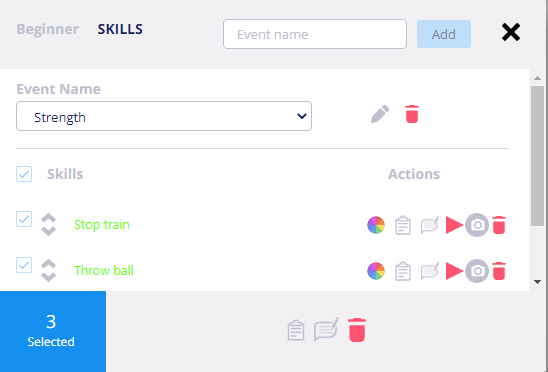 Video: How To Set Mass Skill Criteria
Click on the video tab to upload your own video of the skill by pasting the URL information from your desired YouTube video. You can add as many events, skills, or levels as you want. Be sure to create higher levels so gymnasts can level up and receive completion certificates.